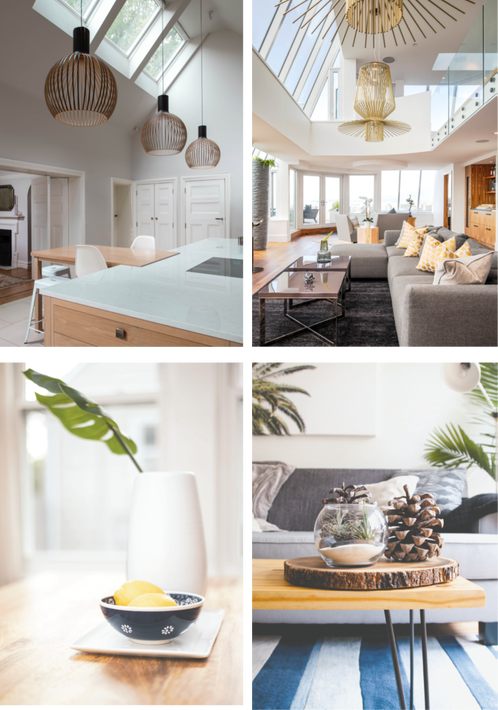 It's important for your home to look its best when going on the market. Here are some tips to enhance your
home's appearance.
1.
•Keep lawn manicured and watered regularly
•Trim hedges, weed flowers beds, prune trees
•Check the foundation, steps, walkways, walls and patios for cracks and crumbling
•Clean and align gutters
•Inspect doors and windows for peeling paint
•Repair and replace loose or damaged roof shingles
•Repair and repaint loose siding and caulking
•Keep walkways clean and safe
•Re-seal an asphalt driveway
•Keep your garage door closed
•Apply a fresh coat of paint to your front door


2.
•Clean every room and remove clutter to make your house appear bigger and brighter
•Leave window blinds up to allow as much natural light in as possible
•Clean windows inside and out
•Dust throughout entire house
•Add a welcoming scent or flowers for visitors
•Remove items from kitchen counters
•Re-paint stained or brightly coloured walls with a neutral shade (soft white or grey)
•Replace anything broken (windows, frames, molding, woodwork, plumbing, heating, etc.)
•Consider using a professional stager to set the scene

3.
•Open all drapes and curtains and turn on all lights before prospective buyers arrive
•Ensure that the temperature is comfortable
•Keep pets away during open houses and showings
•Soft background music is acceptable, but blaring stereos, radios and televisions are distracting