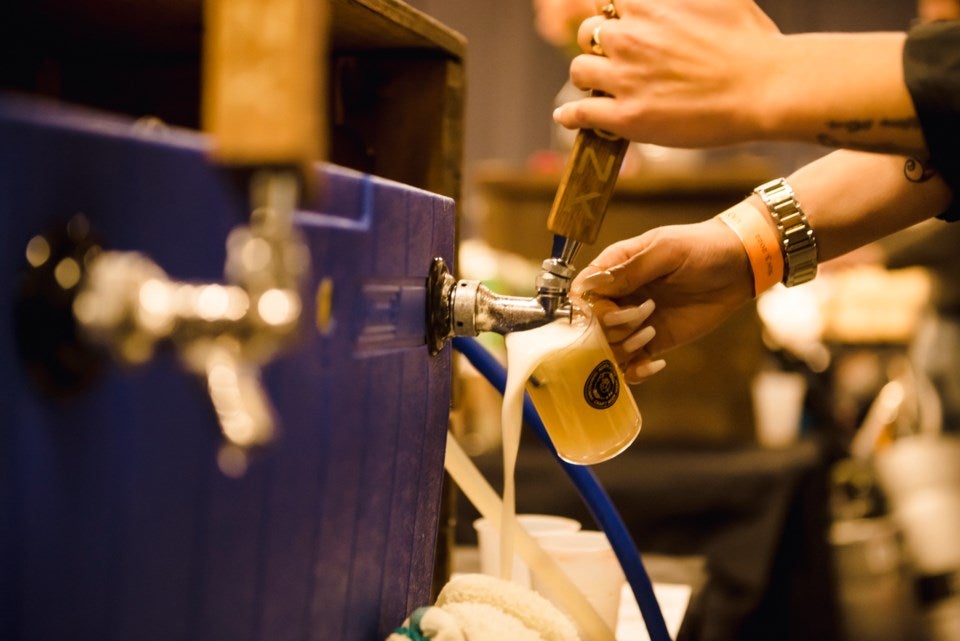 Bring your friends to sample the region's finest craft beers, enjoy live entertainment and enter to win giveaways supporting local businesses at the launch party on Nov. 2 – tickets now available!
Mark your calendars because Vancouver's North Shore Craft Beer Week is back, and it's the perfect opportunity to make the most out of all the culture, history, art and local talent our community has to offer.
This year's Craft Beer Week will kick off at The Pipe Shop in the Shipyards District on Thursday, Nov. 2 with an evening launch party filled with beer sampling, food trucks, live entertainment, giveaways and games.
Then, from Nov. 3-14, 10 breweries, one distillery and one cidery will host a series of their own individual feature nights, each harnessing their own unique styles and creative flair.
"Vancouver's North Shore was home to the first-ever micro brewery in Canada, back in 1982, in Horseshoe Bay. So, to pay homage to where it all began, and to celebrate that history as well as the present today, we see it as an opportunity to give back to the community," says Jennifer Belak, executive director of Vancouver's North Shore Tourism Association (VNSTA).
This includes VNSTA donating partial proceeds brought in by Craft Beer Week's launch party to North Shore Rescue, a volunteer search and rescue team that serves the public 24 hours a day, 365 days a year.
"Last year, with the support of our local craft breweries, we were able to raise and donate $20,000 to Lions Gate Hospital Foundation, and this year, we're aiming to make a similar kind of impact for North Shore Rescue," says Belak.
On this year's roster are Shaketown Brewing, Copperpenny Distilling Co., Bridge Brewing, La Cerveceria Astilleros, Beere Brewing, Windfall Cider & Co., Black Kettle Brewing, North Point Brewing, Braggot Brewing, Wildeye Brewing, Streetcar Brewing and House of Funk Brewing.
All of them will be at the launch party on Nov. 2 for sampling, as well as holding their own individual events across Nov. 3-14.
With each ticket purchase to the Craft Beer Week launch party, you will receive a tasting mug and 2 drink tokens, with further being available at $10 for 5 tokens. A ticket also secures you access to food trucks and vendors, and prize giveaways from VNSTA.
Alongside Craft Beer Week, from now until Nov. 30 as part of their partnership with the BC Ale Trail, you can also collect beer stamps from participating breweries on your free Vancouver's North Shore Tasting Passport. And once you collect six stamps on your passport, you can enter to win a grand prize package.
"We are so excited for visitors to come and explore the North Shore during this year's Vancouver's North Shore Craft Beer Week. With diverse experiences in arts, culture, history and recreation, there really will be something for everyone. Paired with some of B.C.'s best craft beer, cider and an award winning distillery—it'll be the perfect blend of fun and refreshments," Belak adds.
To celebrate Craft Beer Week 2023, VNSTA is giving away a prize package valued at $605. Click HERE to enter the contest for a chance to win! For more information or to purchase tickets to Visit the Vancouver North Shore's Craft Beer Week website to learn more about the event. You can purchase tickets to the Nov. 2 launch HERE.