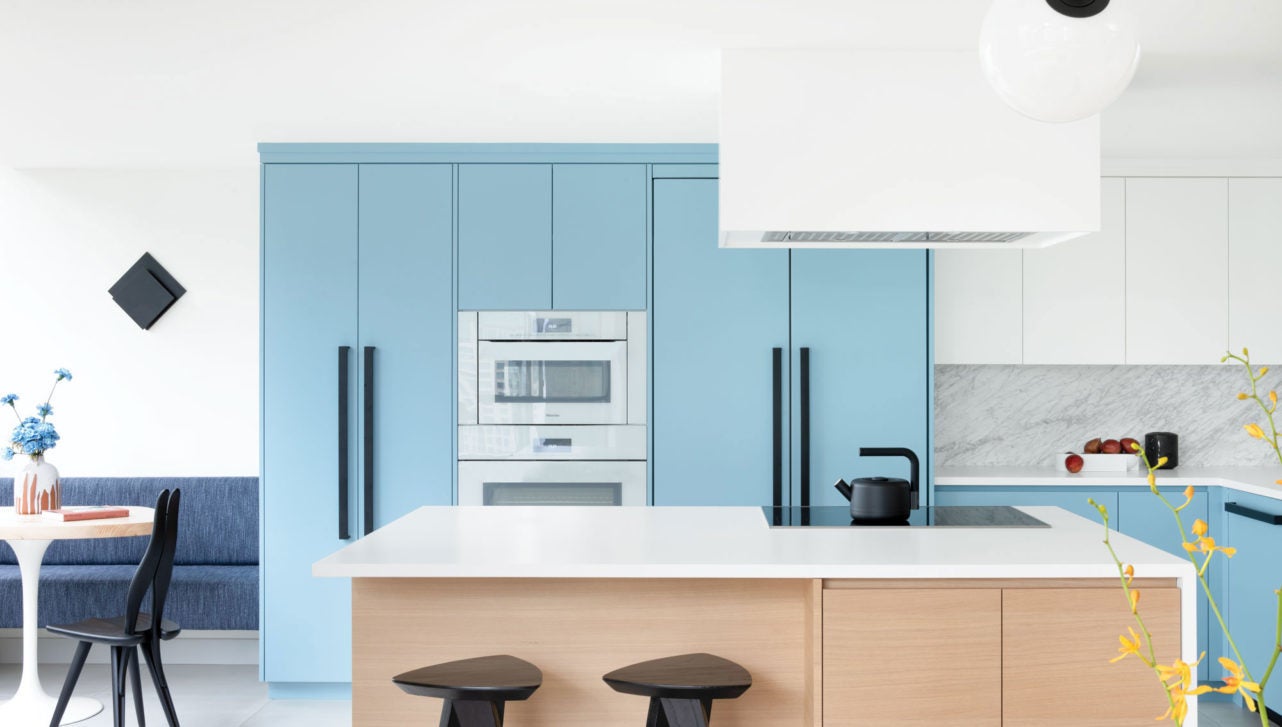 Adding colour to your home can bring warmth to your lifestyle, especially during dreary winter months. And as much as we love a black and white aesthetic, nothing packs a punch of personality into a room like a splash of colour. Here are six creative ways to make your home more colour-happy, and examples from some of the best designers in Western Canada.
1. Balance the colour with neutral tones
Designers Paul Lavoie and Kristy Kerr of Paul Lavoie Interior Design stress the importance of having a space to escape from the colour, to avoid making the home feel over-saturated. Pairing bold statement pieces with more neutral wallcoverings is a simple way to achieve this. See more of this home.

2. Add colour to doorways
If you prefer more subtle pops of colour, class is in session thanks to this Vancouver home in the Strathcona neighborhood. Architect Marianne Amodio incorporated a pop of colour into the doorways, which tie in with the bright walls in other areas of the home. Everytime you come home, you'll walk through a boost of serotonin.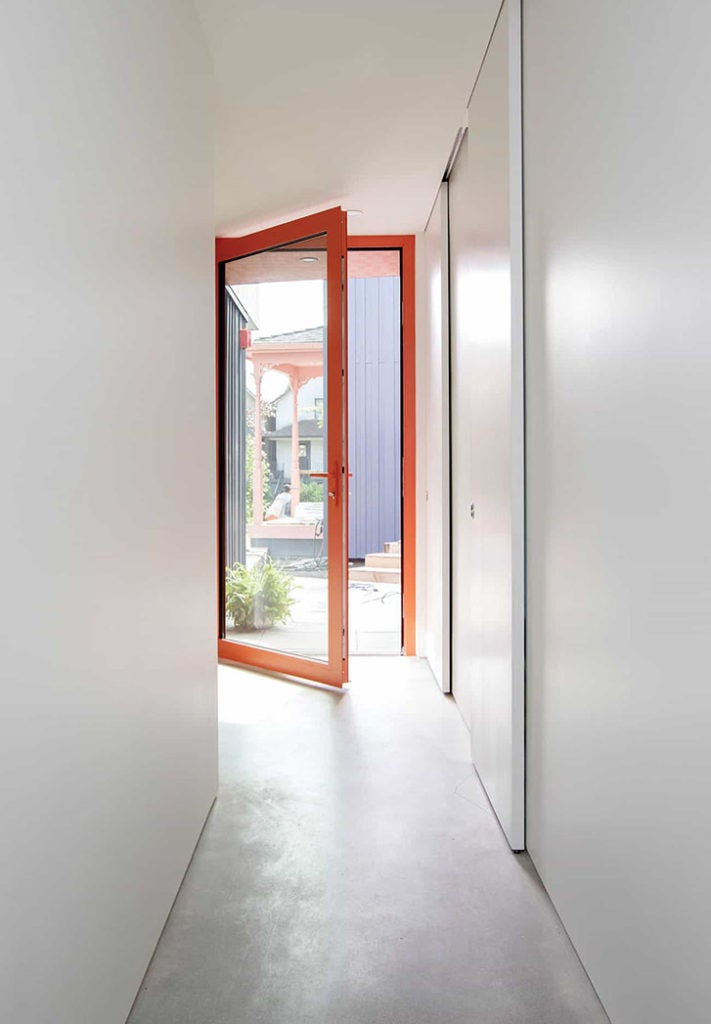 3. Experiment with textures
Another way to incorporate colour is by mixing it with different textures. We love how this B.C. home acheived understated elegance with their kitchen backsplash. Architect Randy Bens uses light blue tiles to balance out the wood and stone in the kitchen, creating an overall lighter (and brighter) feel to the space.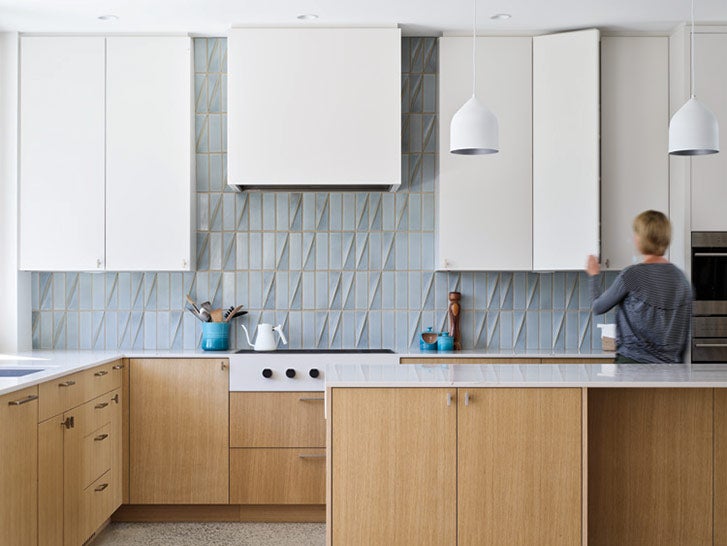 4. Use large washes of one colour
Designer Ben Leavitt of Plaidfox Studio tells us you don't need tons of different colours to make a home look colourful. The trick is to use the colour in large washes. Keeping the number of colours to a minimum can help the space stay calm and peaceful while still lifting your mood.

5. Use the kitchen island as a feature
On the same note as using large washes of one colour, the kitchen island is a great place to start implementing this rule! Designers Aly Velji and Alison Connor from Alykhan Velji Designs had this in mind when designing this Calgary home. They incorporated colour without compromising the clean look of the trendy all-white kitchen.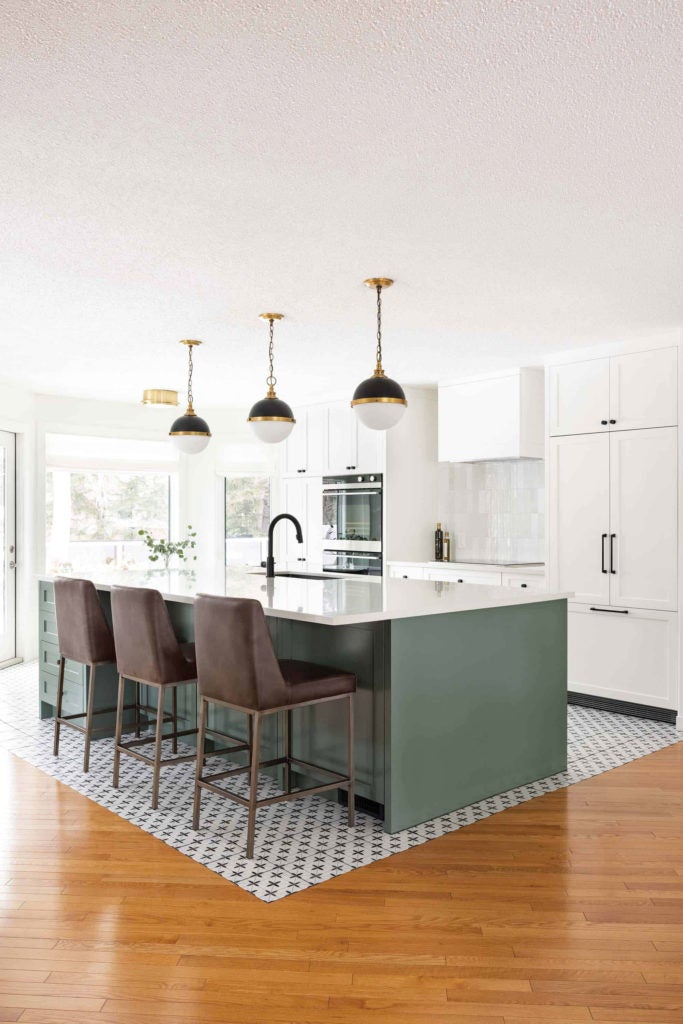 6. Take risks!
Use vivid splashes of colour on the walls and bright, patterned rugs, designer Paul Lavoie says it's all about "the art of matching, but not matching." A key takeaway to tie everything together is to incorporate darker solid colours in the space.