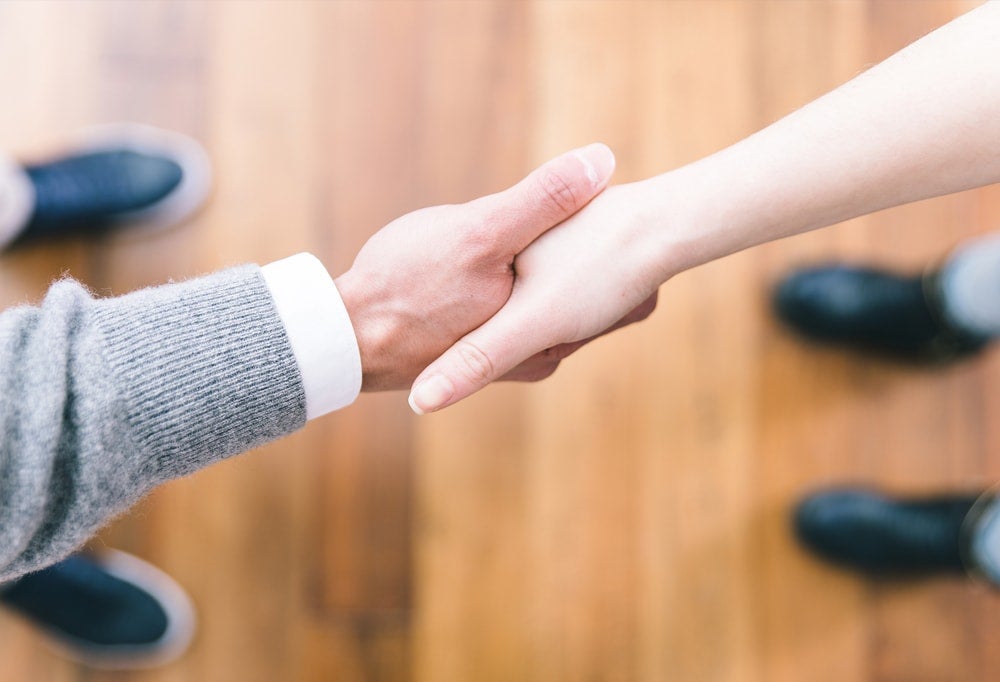 Mortgage brokers have the potential to offer a wider variety of rates, while banks have the advantage of an existing relationship that brings comfort to the homebuying process, says real estate advisor.
As B.C. homebuyers continue to navigate the real estate market in an inflationary environment marked by rate hikes and volatility, finding a good mortgage rate is an essential part of the homebuying process.
There are two main options for buyers when looking for an affordable rate: consulting a mortgage broker or going directly through a bank, according to a RE/MAX report. But which is the better option?
The short answer is that both are great options but which is better varies with different buyers, said RE/MAX. Each has various pros and cons that can help inform buyers on which may be a better fit for them financially, said Tim Hill, a real estate advisor with RE/MAX.
According to Hill, the main differentiator between a broker and bank is that a mortgage broker "works for the client."
"They have access to more options than if you go to an individual bank. Since they work for you, they are going to shop it around," he said.
Banks, on the other hand, will give you the best options from their own company, said RE/MAX. Because a broker can access a bigger variety of lenders and rates, they can find the lowest possible rates at terms that may better suit the buyer's situation. In addition, they may be able to utilize discounts from lenders they regularly do business with, according to RE/MAX.
Going directly through a bank
Some buyers prefer to work with a bank they are already attached to, according to Hill.
"I have had clients that are so loyal to their bank, that they've actually taken higher rates to stay with them," he said.
Those who have worked with a bank for a long period of time have more trust, which adds a familiarity to the mortgage process, said RE/MAX. In an unpredictable and difficult market, this can be comforting.
In addition, RE/MAX says that some homebuyers can leverage their relationship with the bank to get the best rate and terms possible.
There are, however, some disadvantages to working with a bank. In addition to banks offering only their own products, some institutions have a higher threshold for mortgage approval, which can be a disadvantage for some buyers, according to RE/MAX.
Hill also warns that buyers who are going with a bank should speak directly with a mortgage advisor.
"If you just went into a branch and maybe talked to the teller, you might not talk to someone who's licensed for mortgages, they might not understand all the facets in the back end. It's just really important to know that if you go down that route," he said.
Working with a mortgage broker
 
The main advantage of using a broker is that they will put their client's interests first, said Hill. Not only is this good business but brokers are legally obligated to work in their client's favour, he noted.

Beyond this, brokers have access to a wide range of options, including secondary lenders or "B-lenders." This offers buyers the opportunity to get an easier approval but it may come at a higher interest rate.

Hill said that for some buyers, the idea of secondary lenders can be scary but that it is better to have more options to consider, allowing clients to make a decision that best suits their needs.

In addition, a broker is paid by the lender who gets the buyer's mortgage business, meaning there is no cost to the homebuyer for this service, said RE/MAX.

When it comes to disadvantages, according to RE/MAX, working with a broker may involve more paperwork and processing if there isn't a previous relationship. This is something to keep in mind for buyers who are on a tight deadline.

In addition, when choosing a broker, Hill said that it is important to shop around.

"I think that it comes down to ensuring that you're getting the right level of service. In anything, not every mortgage broker is created equal," he said. "I do always think it's a good idea to have a conversation, whether over the phone or for a coffee, with the people you're considering working with before you dump all of your financial information on to them and hope for the best."

In the same way that buyers will consider various real estate agents when starting out the homebuying process, he said to do the same with mortgage brokers.

Overall, the majority of Hill's clients choose a mortgage broker over a bank, he said.

If a homebuyer is not satisfied with either a bank or mortgage broker, there are other options such as private lenders, credit unions, trust or insurance companies, they said.

The key to success is to ensure that as a buyer, you feel taken care of, said Hill.

"Even though you're not 'buying a mortgage,' you are a consumer. So to me, there's a value in service. And you want to get really good service because you are paying a lot of interest at the end of the day," he said.

"Make sure you're comfortable asking the right questions. It's a good thing to understand the mortgage you're getting regardless of where you're getting it from. So not to be solely rate-focused, which a lot of people are, but understanding if the product works best for you."