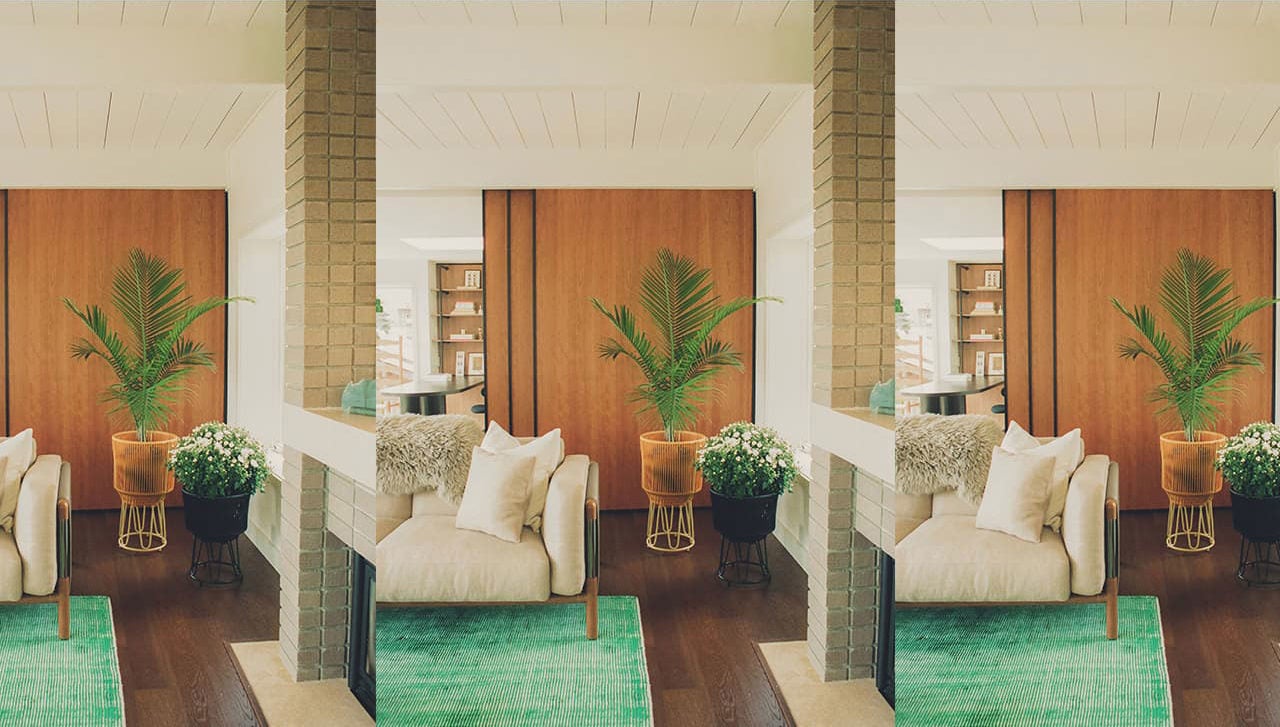 Ah, the age-old renovation question: do you remove a wall to maximize the floor plan, or keep divisions in place for privacy's sake? Emma Sims and Darcy Hanna, principals of Vancouver design firm &Daughters, created a third option while working on a recent remodel of a 1958 post-and-beam house.
Now, a set of retro-modern sliding screens offers the best of both worlds. (The screens were custom-built by friends at Goodweather Studio: tambour panels are framed by black Douglas fir, bringing in a beautiful texture and nodding to the building's mid-century architecture.)
"Getting the frame and track hardware to fit perfectly and operate smoothly was a labour,"says Sims, "but the result has meant that the clients actually use the system regularly."
An open-and-shut case for finding the middle ground.