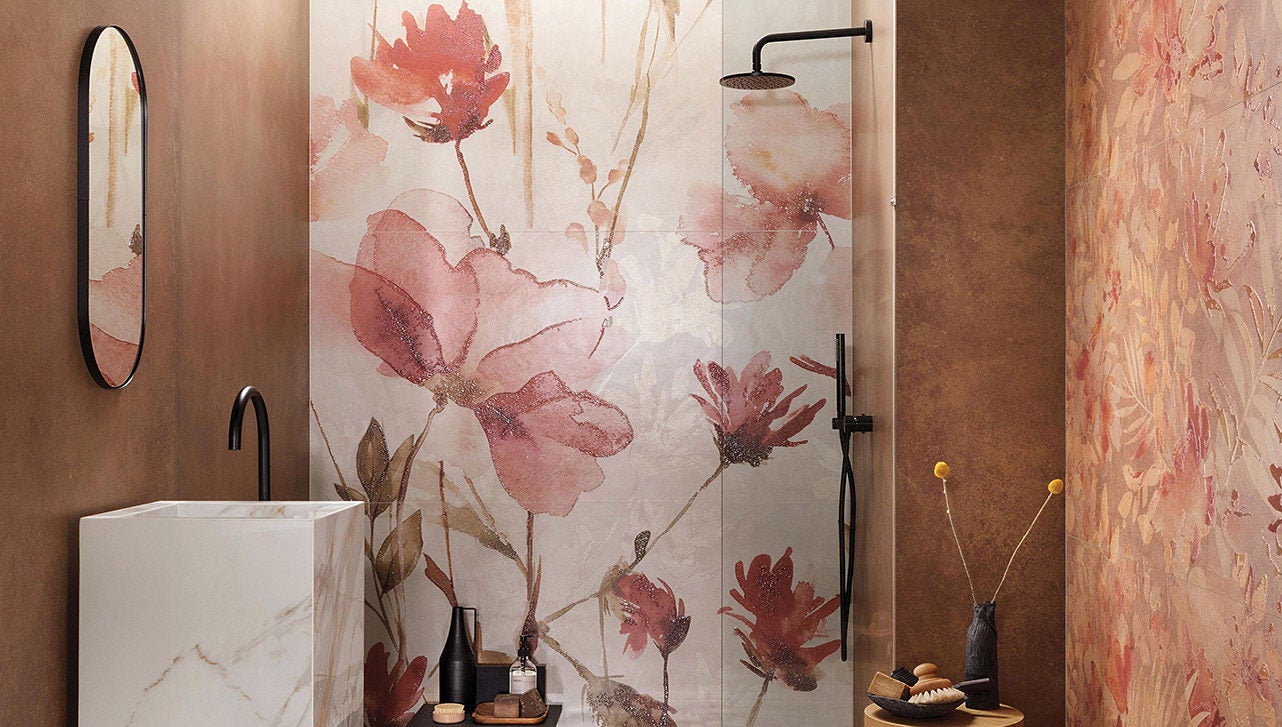 Cersaie, the annual ceramic tile expo in Bologna, Italy, offers the kind of sensory overload that design lovers like myself get pretty excited about. The technological advances on display each year are practically breathtaking: not only are manufacturers learning to replicate precisely the look of natural marble, onyx, granite and more (and without the environmentally destructive mining that can come hand-in-hand with harvesting those materials), they're also now able to carry that veining pattern all the way through the body of the tile—a total game-changer. (Think: terrazzo-like flooring that can be polished over and over again, or being able to attain the "edge" pattern of marble on a countertop at a fraction of the cost.) I was thrilled to be able to return to Cersaie this past October after a pandemic's-length away, and to bring back this peek at some of my favourite trends.
1. A Handmade Look
Poetry House, a line of tiles that Italian architect Paola Navone designed for ABK, features visible strokes and dollops of paint that the artist hand-dropped herself—giving each tile the appearance of being hand-made.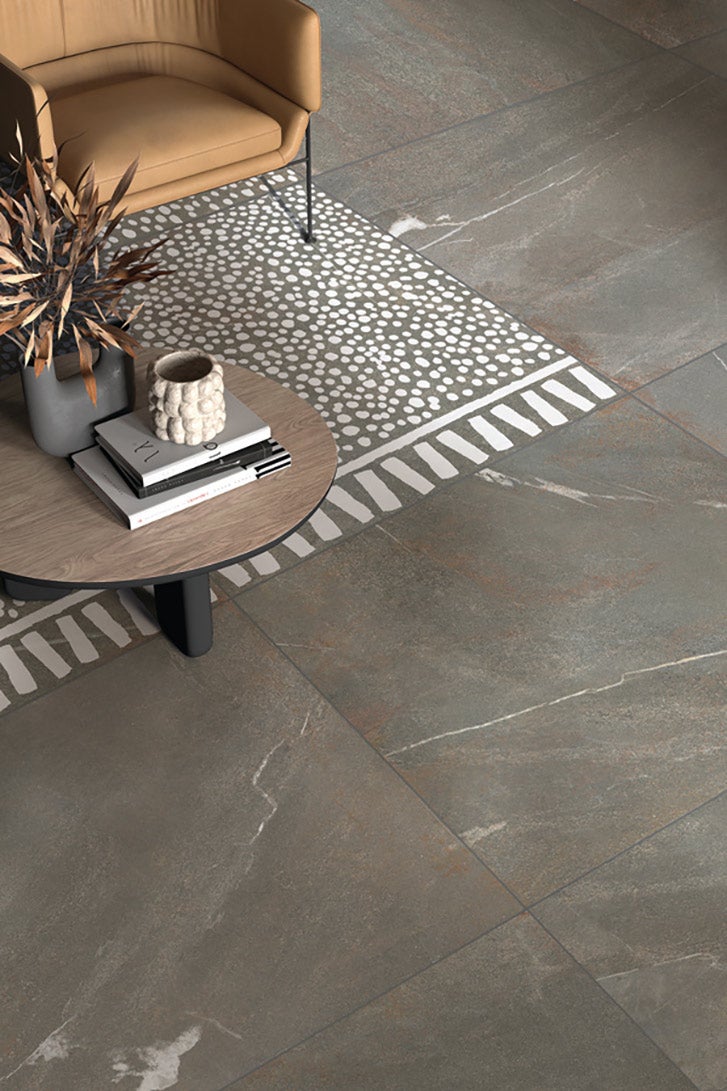 2. Great Impressions
Tile gets embossed like a letterpress, as in Coem's Tweed Stone (its design can hide all grout lines), or Atlas Concorde's lovely Carve (the latter hopping on the nature theme as well: two trends in one!). Ceramica Fioranese's Biscuit pattern is practically asking to be touched.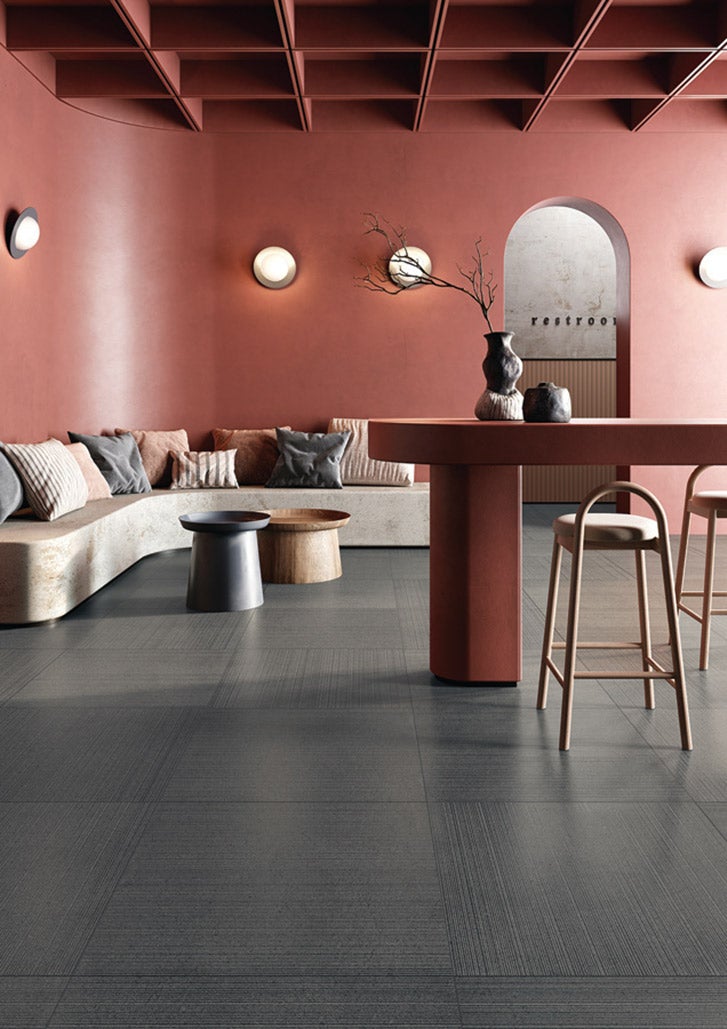 3. Big Grain Terrazzo
The colourful grains in tiles like Deconcrete from Sant'Agostino are playful, and perfect for both wall and floor.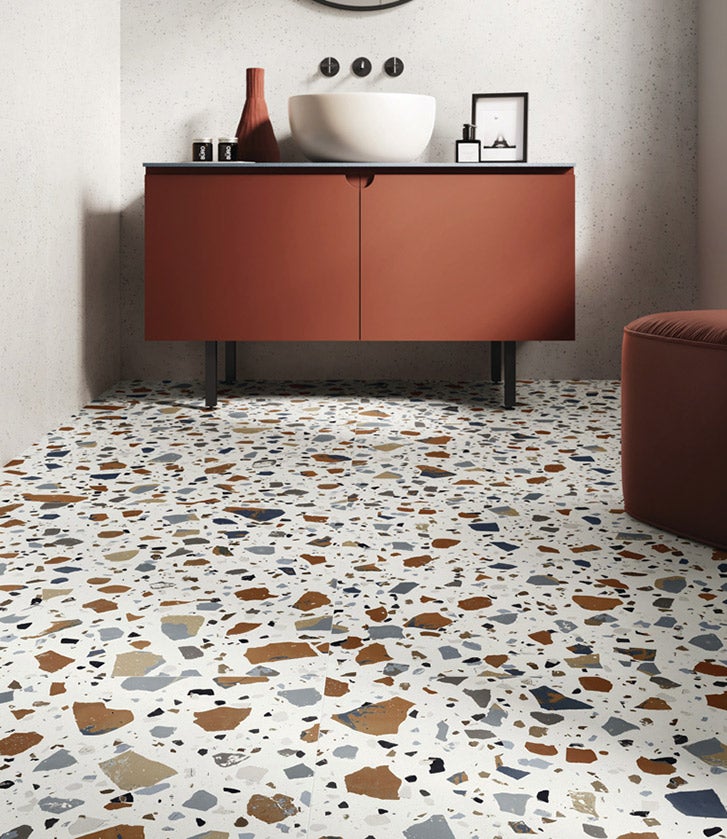 4. And Tiny Grain Terrazzo, Too
Gigacer's Inclusioni was inspired by the porticos of Bologna (and can be polished over and over without losing its pattern). Lea Ceramiche's Masterpiece was designed by Kartell art director Ferruccio Laviani, and created to work in multiple colour combinations.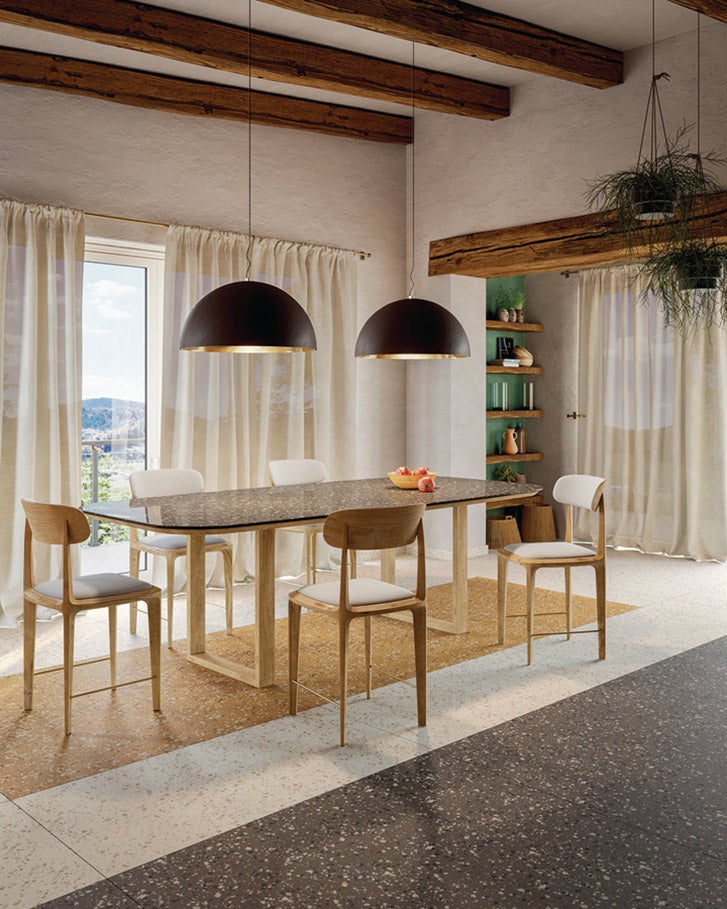 5. Mural-Like Design
Palms, florals, lush jungle life: wallpaper-like tiles—like these FAP Murals from FAP Ceramiche (see the top of this post, too!)—are given rich dimension with a lacquer effect that looks as if created with an artist's paintbrush.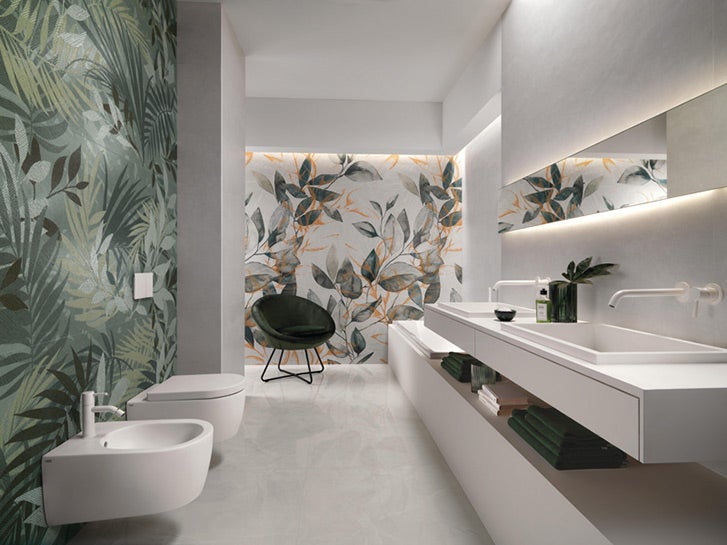 6. Blue and Green Tiles
Blue and green dominated on the show floor—an embrace of soothing natural tones. Cerasarda's Tintùri is playful, almost circus-like; Imola Ceramica's Onyx Aqua Blue Gold is a sustainable take on the rare and porous natural stone. Cir Ceramiche's Chromagic turns tile into lovely toile wallpaper.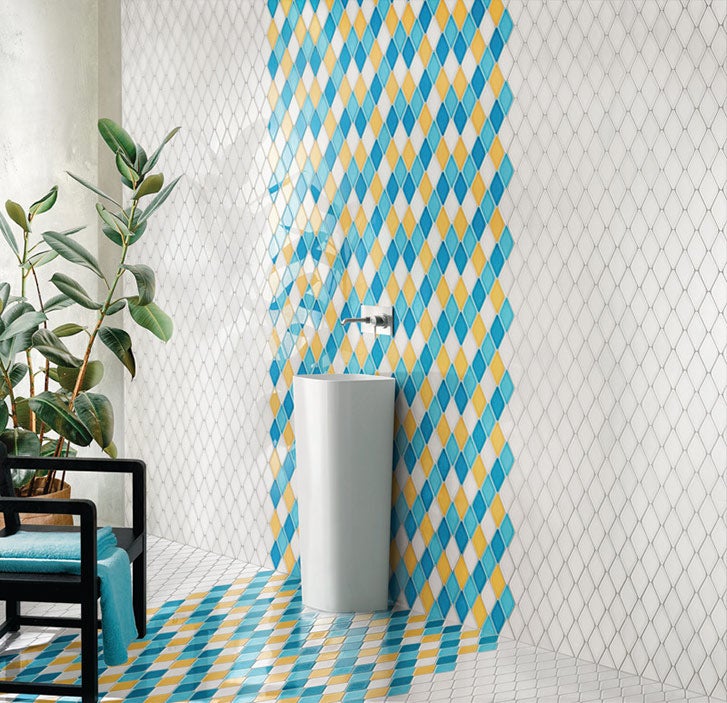 7. Muddy Pastels
There's a gorgeous '80s vibe in plenty of the tiles—Ornamenta goes all out on the decade—but the muddy pastels in their muted Clay series (as well as the excellent geometry) were among my favourites.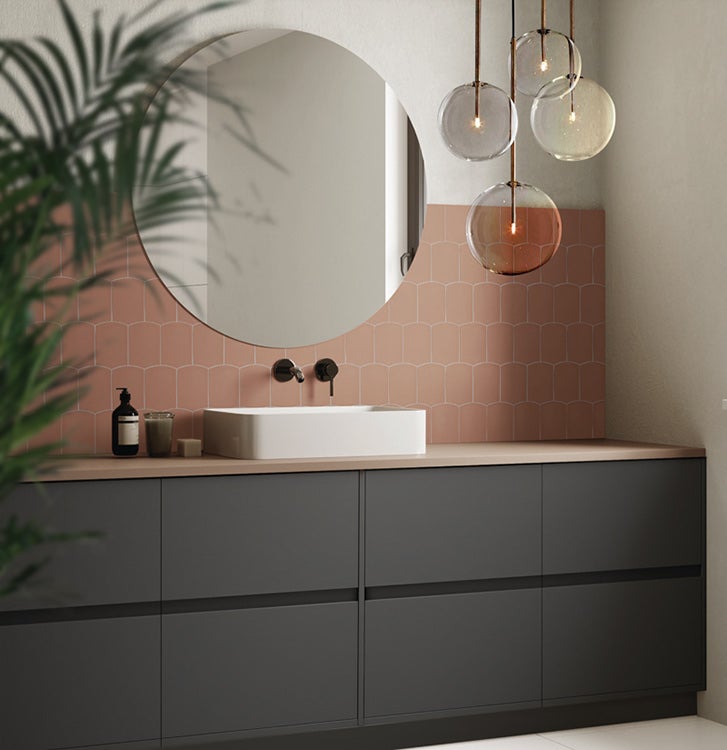 Original article from
westernliving.ca